This is Little Blue, my mom's house in Florida. They have the best landscaping in the neighborhood! This morning we headed to church at mom's church, then to a breakfast buffet of American food at a Chinese restaurant.
Back at her house, I took a walk around the neighborhood, mostly to assuage the guilt of everything I ate at breakfast. I took my camera along so I could take some nature photos.
This moss hangs from many of the trees here in Florida and I think it gives the trees such a weepy look, almost like a willow tree.
I'm so happy I got to come to Florida to visit my mom. It's been about a year since I last saw her and we have had a great time together.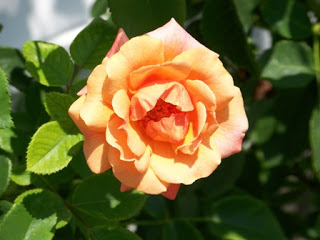 My flight is later this evening, so we'll spend the day relaxing and watching NASCAR.
I'll be cheering for someone mom loves to hate! Go Kyle!
P.S. I really miss my husband. I'll be home soon, Johnny. I love you!