Disclosure: I was provided with travel in exchange for my post.
Nestled in Angel Canyon in Kanab, Utah, is the
Best Friends Animal Sanctuary
. Among some of the most stunning views in America, there is some very important work happening. Thirty years ago, a group of best friends got together and purchased a large chunk of land where they could make an impact on saving animals. Surrounded by stunning views, they began their mission of saving them all.
Although Best Friends Animal Sanctuary now hosts dozens of buildings across this beautiful canyon, there was little here when they started, other than the natural landscape. Keeping the spirit of nature in mind, they have left much of the land untouched. Each type of animal has a specific area within the 3700 acre sanctuary.
I had the privilege of meeting several of the Founders of Best Friends, as well as many of the animals that currently live at the Sanctuary. There are many people who work daily with the animals and many volunteers who visit regularly to interact with the animals and lend a hand. It's actually a fabulous family vacation spot that can make a huge difference in the lives of the animals.
While visiting Best Friends Animal Sanctuary, I had the opportunity to
cuddle with the cats
, walk the dogs, pet the horses, rub a potbellied pig's belly, chat with the birds, and much more. The animals are adoptable and Best Friends hopes to find permanent, loving homes for them. In the meantime, they've created a fabulous environment in which the animals can thrive, grow, and learn.
Volunteering at Best Friends Animal Sanctuary is easy. You can choose to work with a specific group of animals, such as
dogs
, cats, horses, goats, rabbits, or birds, or you can set up a schedule to work with a variety of animals over a few days. Volunteers watch videos and work with staff to ensure safety for both people and animals. A color-coded collar system is used to indicate which animals are ready for full interaction with adults and children.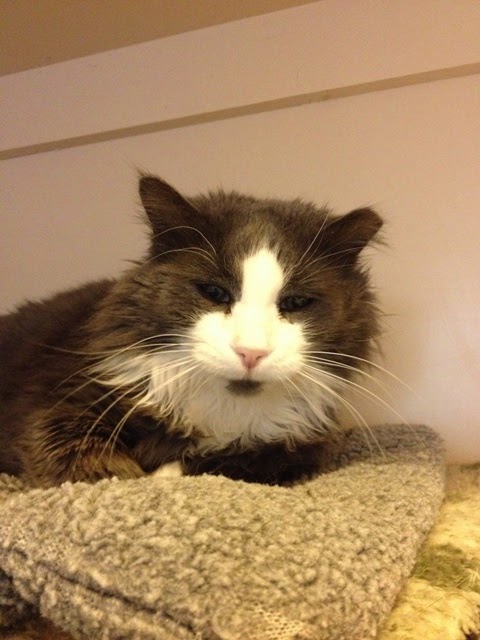 There is even an opportunity for
volunteers
to take a dog or cat on an overnight visit. While I was there, I walked one of their senior dogs, Lester, through the beautiful Sanctuary. He was eager to walk and we both enjoyed it. I also sat in several of the dog runs just to scratch ears and rub bellies of some of the older dogs. It was heartbreaking to say goodbye.
Best Friends also has a Puppy Preschool, where I got to play with a litter of fluffy, active puppies. There are few things in this world that are more joyful than
puppies
. Some of them could even skateboard! The staff works with the puppies to train them and socialize them. Every pet is neutered/spayed, given their shots, and microchipped.
Best Friends Animal Sanctuary operates mostly on donations. Over 75% of their expenses are covered by small donations and even just a few dollars can go a long way towards helping them save the animals. They are a private enterprise that receives no government assistance, so please give a little or a lot! You can donate to Best Friends
HERE
.
Best Friends Animal Sanctuary does not work alone in saving animals. The
Best Friends Animal Society
reaches across the nation to help create "no kill" shelters in every city of America. By helping existing shelters make changes and by starting new safe shelters, Best Friends is getting closer every year to saving them all. Together, they've decreased the number of euthanized animals from 17 million each year to 4 million. That's still too many animals that lose their lives!
You can help by donating, adopting, or volunteering at Best Friends Animal Sanctuary in Kanab, Utah, or in your home town. The more people who donate just a few hours or a few dollars, the more animals we can all save together. There are also lots of local and national
events
that help to raise money for Best Friends. You can get involved right in your own town.
I encourage you to plan a vacation to visit the
Best Friends Animal Sanctuary
in Kanab, Utah. It is a beautiful place with many trails to explore. During one of our hikes among the gorgeous sandstone mountains, we found home-sites from the 1400s, old wall paintings, arrowheads, underground rivers, wild deer and wild turkeys. Watching the sun come up over towering hills is simply breathtaking! It will change your life and you can help change the lives of the animals. You can stay on-site or in one of the many hotels in the area. It's truly a wonderful experience!