After a weekend of building ten
raised garden beds
, another week of filling the ten garden beds with soil one shovel-full at a time, and several days of laying three pallets of sod all around them, I'm overjoyed to announce that our backyard is my own little paradise now!
My seeds and plant starts are thriving in the grower's mix we bought from
Lone Star
. It's a mix of dirt, turkey compost, and mulch. Within a few days of planting, several of my seeds have already germinated and sprouted leaves.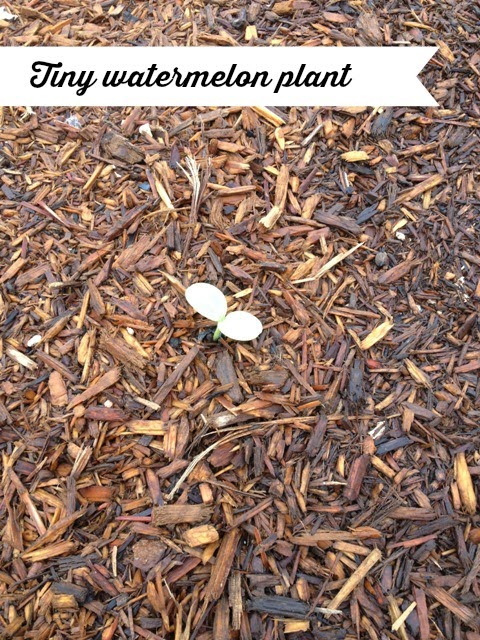 Our fruit and vegetable seeds and plants came from several sources, mostly
Bloomer's Garden Center
(a local small business) and
Gurneys
. So far, I'm very impressed with everything we've planted. We picked up three pallets of St. Augustine sod at
Jerry Farmer Lawn Grass
(a local small business) which is already growing very well.
I've taken photos of everything that is already growing, but there are also several that I'm anxiously awaiting their first growth. The peppers and the tomatoes were purchased as plant starts since it's already what I consider late spring in Texas.
I've been treating for ants and other bugs with food grade diatomaceous earth, which is organic and doesn't affect the plants. It's like a powder and the bugs get it in their exoskeletons and hate it. So far, it's working beautifully.
I have learned a lot while planting my first garden. First, garden boots are a necessity. I've been seen in my
Chooka Boots
quite often lately! A lightweight hose, like my
Pocket Hose
, is important since I'm dragging it between my rows of raised garden beds.
I did extensive research before deciding which plants to put where, because there are some plants that just don't grow well together (watch for a post on that soon). When I planted the mixed peppers together, I learned that the hot peppers and sweet peppers may cross-taste, which is fine with me.
Wearing gloves while gardening is super important! Since I've been handling compost, I certainly want to keep my hands clean. In addition, many new spiders moved into my backyard with the sod, but they are excellent garden guests because they help eat pests (but I don't want to touch spiders).
I will also be adding worms to my raised garden beds. Worms help keep the soil loosened up as they move through the dirt. I've noticed a number of ladybugs have also moved into the backyard; they are pretty and love to munch on aphids, so they are also welcome.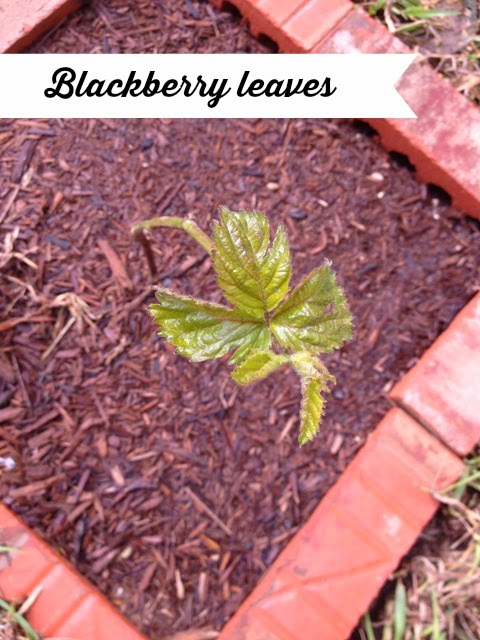 Please feel free to ask questions or share any gardening tips that you have learned! Some of my neighbors have already visited my garden and said I've inspired them to start a garden. Hopefully I will have a huge harvest and can trade with my neighbors for things I'm not growing.
So far, we figure we've spent around $1000 getting our first garden installed, including wood, soil, plants, trees, sod, and other supplies. We have been buying organic foods at the grocery store, which has raised our food budget about $20 a week, or $1040 per year. If we can eliminate the need to buy all the fruits and vegetables I'm growing, we'll come out ahead in the first year. Next year, I should only need to spend a little to get whatever seeds I cannot save from this year's harvest. Stay tuned for more photos and gardening tips!
Please share this post with the buttons below!