#sponsored travel
Montpelier Plantation boasts some of the most beautiful resort grounds I saw when I visited the island of Nevis. It's a place to celebrate healthy living, good food, fine wine, and holistic wellness. As I walked the grounds during the daytime with Kakia Michou, the director of sales and marketing, I saw some of the most elaborate hotel rooms, ocean views, and lush foilage.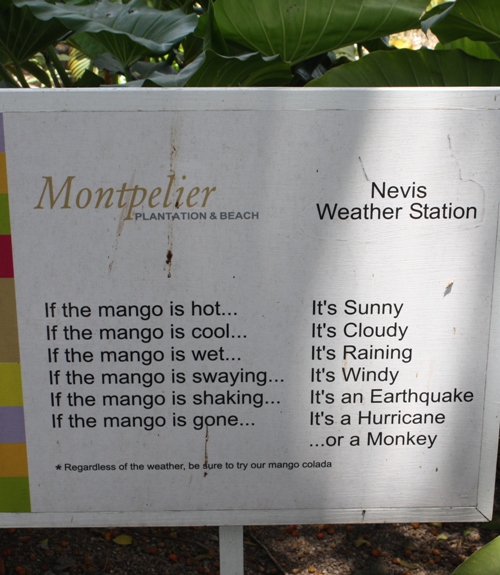 Dinner at Montpelier was rather fancy. Walking up to the restaurant at night, we were met by a towering ficus tree. I was certain it had to be hundreds of years old because the trunk was so massive, but I was surprised to learn it was only 50 years old.
I started with a refreshing Mango Smoothie and some nibbles of exotic appetizers that were being passed around by Montpelier staff. The evening was perfect for dining outside on the covered patio, with ocean breezes keeping the air cool.
The table was set at the corner of the patio, in a quiet area of the restaurant. The staff is nearby to lay your napkin in your lap for you as you sit at a table graced with lit candles with floating flowers. Wine was offered all around and tasted delicious.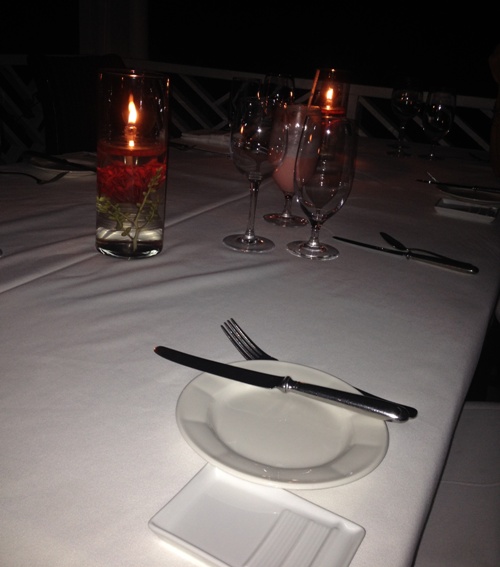 We were served tiny little soups of carrot and chocolate, with a touch of mint flavor, a very interesting culinary blend. I learned that the old sugar mill at Monpelier (pictured at the top) has been turned into a private dining room for group dining.
My appetizer was a large bowl of Plantain Soup. The combination of the tart soup with the sweet cream on top was tasty. I dined with a group of journalists, some from New York, and another from London, several reps from the
Nevis Tourism Authority
, and Chef Gregory Austin from Barbados.
My main dish was probably one of the most delicious meals I had on Nevis. I ordered the Linguini with Lobster and it was simply heavenly. Be prepared to spend a chunk of time dining at Montpelier; our dinner from drinks to dessert was three hours. It was a very relaxed atmosphere to enjoy good wine, good food, and good company.
Montpelier
is a great place to go for a relaxed, fine dining experience.
See more about my trip to Nevis
HERE
.
Easily share and pin this post from the buttons below.