Disclosure: I received product at no charge in exchange for my honest review.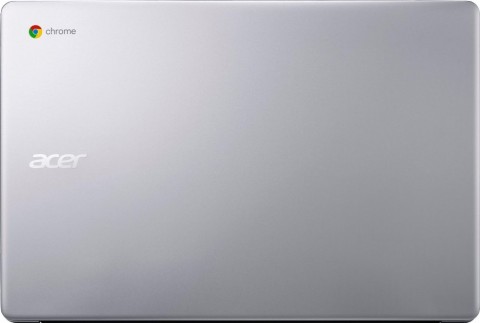 The
Acer 15 Touch-Screen Chromebook
is phenomenal! It has a stunning 15.6-inch display, 27 percent larger than 13.3-inch Chromebooks on the market. The larger size increases productivity by providing a more comfortable way to view multiple tabs and apps. Acer continues to be the only Chromebook provider in the industry with a model with a 15.6-inch display.
The Acer Chromebook 15 CB515-1HT-P39B model retails for $399 and has a 1920 x 1080 full HD display, Intel Pentium processor, 4GB of memory and 32GB of internal storage. It is available at
BestBuy.com
and, as of this writing, is on sale for only $349. I've been testing out the Acer Chromebook 15 for about a week and, as someone who isn't technically inclined, this is the perfect choice for me.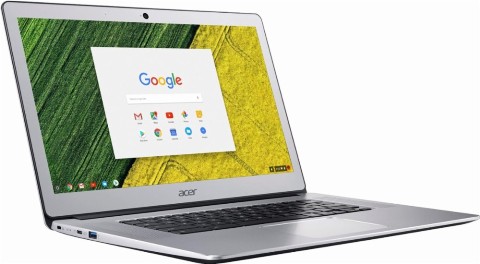 I love that it is ready to use right out of the box. I literally opened it, plugged it in, pressed the start button, logged into my Google account, and was ready to rock! I instantly had access to all my apps and the
Acer Chromebook 15
even automatically loaded all my bookmarks from my previous laptop since I am a loyal Google Chrome browser user. Chrome OS is awesome! I love the endless apps available in the Google store too. Streaming videos and movies is seamless.
It's very slim and lightweight, making it easy to take anywhere. It's sleek, brushed aluminum casing is beautiful, professional, and modern. The anti-glare, wide-viewing-angle technology makes viewing a true pleasure with a big, clear picture. I easily get 12 hours of battery life from the Acer
Chromebook
15 (my phone doesn't even get that). I love the touchscreen, but the big touch pad is easy to use, easily eliminating the need for a mouse. There are multiple USB ports, plus a headphone/microphone combo jack.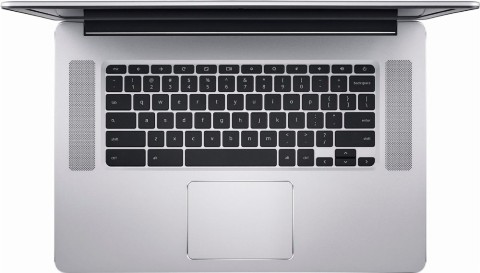 The
Acer Chromebook 15
is fast and powerful. It's ideal for sharing by multiple users, such as families, schools, or at different shifts at a business. Users can log into their own account to access Gmail, Docs, website bookmarks, and other information. Storage on Google Drive protects files, documents, and photos safely in the cloud, and ensures that the most current version of the file or document is always available and safe. I highly recommend the Acer Chromebook 15!
at Best Buy and get it while it's on sale!