Disclosure: I received product at no charge in exchange for my honest review.
Living in a house that is over 100 years old comes with its challenges. Although I love my squeaky wood floors and drafty windows, I sometimes worry about what is hidden behind the walls and whether the air is truly healthy. When I started peeling back the old wallpaper, I could smell a distinct odor of cigarettes. We're slowly working our way through the entire house, freshly renovating each room, and in the meantime we're cleaning the air in our home with
David Oreck Pure Air Odor Eliminating Candles
.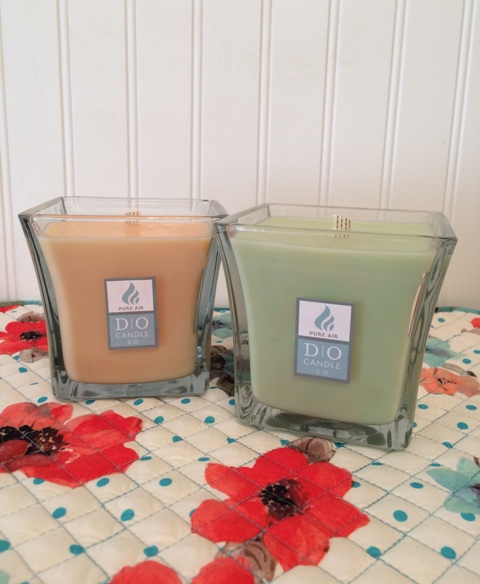 I love the shape of the new
David Oreck Pure Air Odor Eliminating 14oz Vases
! They are so pretty and elegant. The flared glass is solid, not thin and cheap like the ones you buy at discount stores, making them easily reusable for years after the incredible 80 hours of use as a candle. There are ten fabulous scents to choose from, and I chose the Soft Citrus and the Apple Pear. They smell amazing and they really remove odors from the air!
These Pure Air scented
candles
neutralize home odors and replace them with fresh scents. Hand poured in North Carolina, trust David Oreck's exclusive vegetable and soy wax formula to burn longer and cleaner. Their soy and veggie wax formula burns 35% longer than regular candles while the wide-wick candle allows for an even, soot-free burn. I love these candles and prefer them over all other brands.
Order your Pure Air Odor Eliminating Candles
from David Oreck Candle Company at