Disclosure: I received product at no charge in exchange for my honest review. Post contains affiliate links.
We have now officially owned our 1888 Kansas farmhouse for one year! There are not very many "one day projects" around here, because most of our projects take weeks or even months. Finding just the right curtain for the back door of our house was the perfect reason to make a Door Makeover one of our "one day" projects. I absolutely adore this
Deconovo Blackout Tie Up Curtain
in light gray!
Made of 100% polyester, the Deconovo
Tie Up Curtain
is beautiful right out of the box. It measures 46" wide and 63" long, but can be used for any window smaller than that because the tie feature means you can make it as long or short as you want it on your window. It's also machine washable and can be dried in the dryer. It's soft, smooth, and durable. I didn't even feel a need to iron it before hanging it.
This is the back door that desperately needed a makeover. Okay, in all reality, everything in this house desperately needed a makeover since it hadn't been updated since the 1970s. Also, the gentleman we bought the house from was nearly blind so I'm sure he had no idea how rough the house actually was when we bought it. The window on the door measures about 23" x 25" but the horizontal blinds that came with the house are not appropriate to the late 1800s and early 1900s. The Deconovo tie up curtain fits our 100+ year old farmhouse better.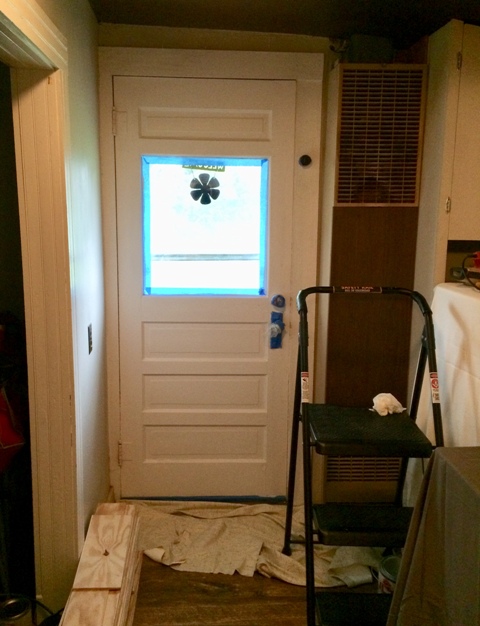 I've been painting the master bedroom the past few weeks and have developed a very tender elbow, so I smiled sweetly at my dear husband and asked him to tackle the back door makeover. He took off the old horizontal blinds, taped off the antique door hardware with blue painter's tape, filled all the old nail holes and screw holes in the wood door, sanded down the rough spots, and had the door and door frame primed by noon.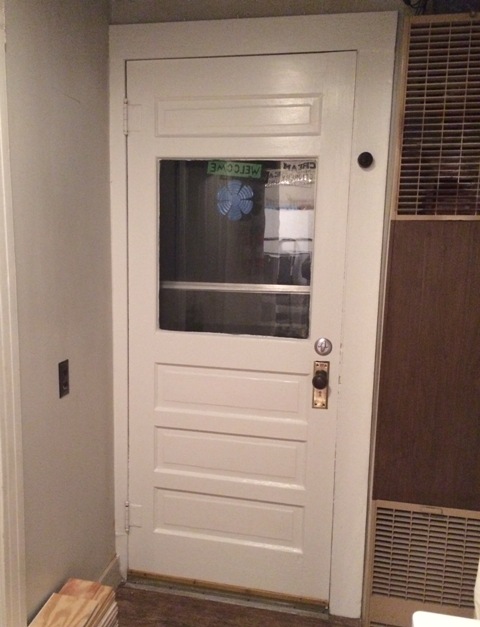 Two coats of white paint with a few hours of dry time in between coats, and we have a beautifully restored back door. I bought an adjustable 3/4" diameter curtain rod and my husband installed the two included brackets higher on the door than the horizontal blinds were hung, so we could give the door an illusion of more height. The door looks so good, and now the rest of the laundry room looks awful because we haven't painted that room yet...another project for another day!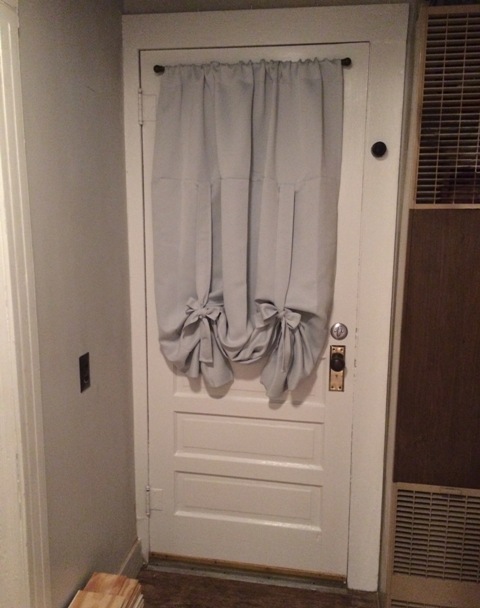 It took me a few times toying around with the tie up strips until I liked my bows. The light gray looks so soft against the white. The polyester fabric is really easy to work with and fluffs perfectly where I want it fluffy. The whole look of the Deconovo
tie up curtain
is so much more inviting than the hard lines of the old blinds.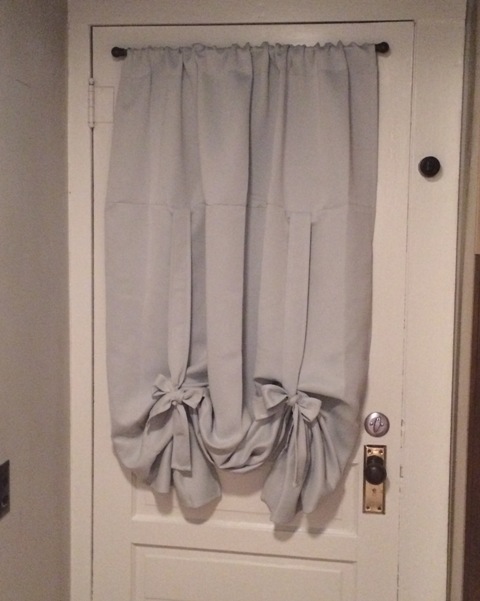 I took a couple of pictures last night (two pics above), then a few more today (two pics below), so I could show how it looks at different times of the day. The
Deconovo Tie Up Curtain
is a Blackout curtain, which means it helps to block out light. I can also tie up the curtains higher if I want lots of light to come in through the window. I love the flexibility of this curtain!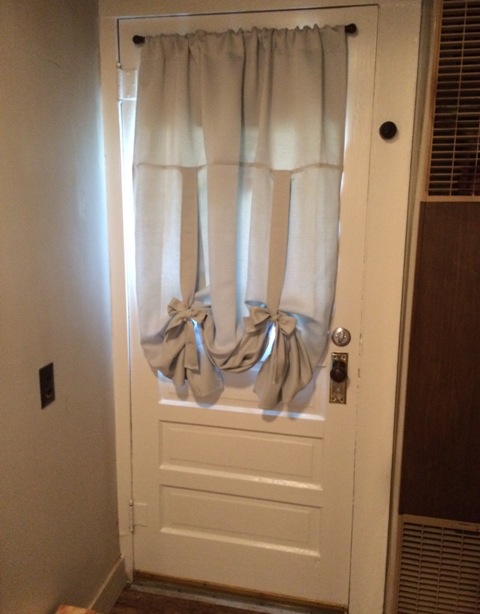 I have also seen pics of this type of curtain where the bottom hem is rolled up rather than bunched up into ruffled waves. There are actually four strips of fabric that make up the ties, two in front and two behind it. You simply make the bow by tying one front strip and one back strip together. Deconovo offers this curtain in lots of great colors and you can even choose from a rod pocket top or a grommet style top. I love the new look and all it took was one day!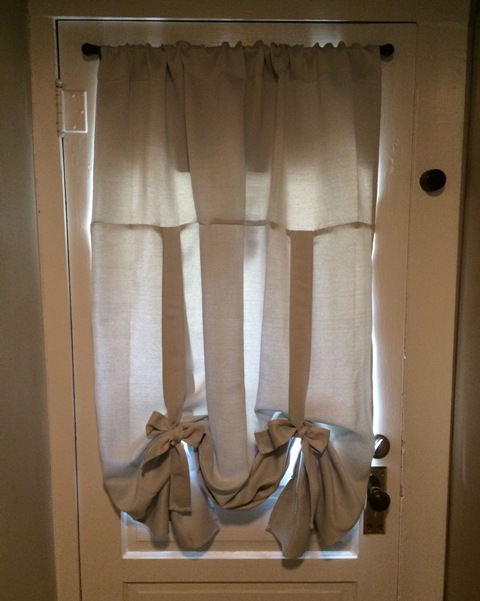 and start planning your next makeover!