Disclosure: I received product at no charge in exchange for my honest review.
Spring is the perfect time to update your bedroom's entire look! I packed away my quilt and blankets in exchange for this light, airy, romantic comforter set from Latest Bedding. There is so much detail in this romantic set and the beige color is just perfect for our farmhouse.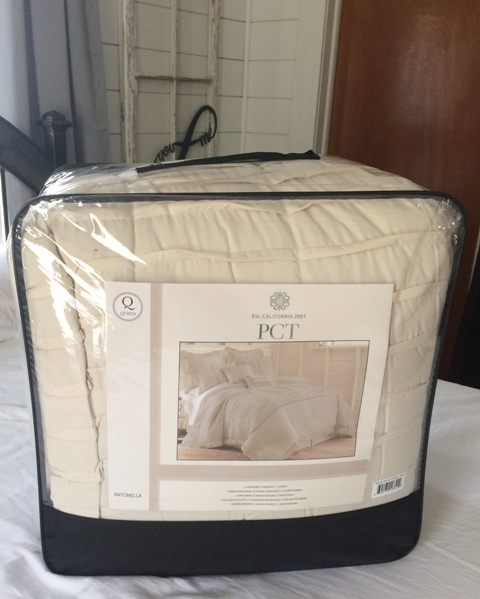 The
Antonela Comforter Set
in queen size includes EIGHT pieces, with a super soft comforter, two ruffled pillowcases, two large square pillow shams, a bed skirt, a small square throw pillow, and a small rectangular throw pillow. It's a whole new look in a single purchase!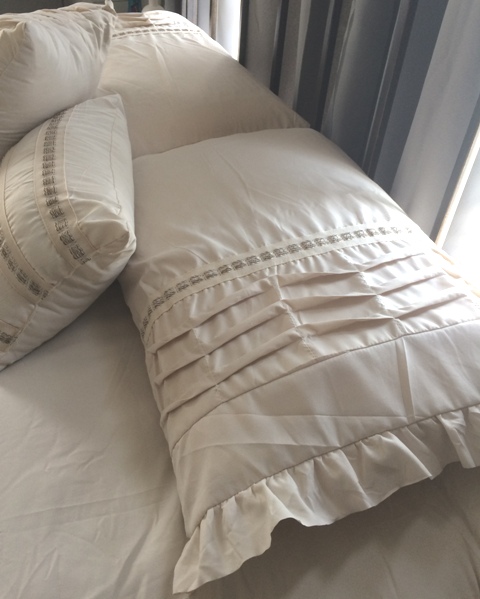 This set features pleats and ruffles galore, from the simple pleated bed skirt to the highly detailed comforter. There are even braided ribbon details on several of the pieces. It is a delightful combination of simplicity and glamour!
The comforter is a super soft microfiber polyester with a polyester fill that allows for air flow during sleep. I slept wonderfully under this comforter! The beige color is the perfect palette to balance out any color scheme in your bedroom.
I love neutral colors in my bedroom so that it's calming, but you can add more pop to your bed by draping a simple colorful throw blanket over the end and adding a colorful throw pillow to the two already included in the Antonella Set. A robin's egg blue would be perfect for spring, and maybe swap for red accessories for summer.
This comforter set from Latest Bedding is the second product I've received from this company and my first quilt set is still in excellent condition. I've packed it away carefully to reuse this fall. I'm very impressed with the quality and durability of the products from Latest Bedding. I can use them year after year!
Find
comforter sets
for your spring bedroom makeover at www.latestbedding.com and check out the fabulous sale they are offering right now. I highly recommend their bedding and know you'll love their products as much as I do!