Disclosure: I received product at no charge in exchange for my honest review.
Young children love to listen to books read aloud. It's even more exciting to find out a book was written just for them, and their name is in the book!
The Messy Alphabet Book
is a new personalized book on PutMeInTheStory.com. Oscar the Grouch and his Sesame Street friends teach your child the ABCs by splashing and crashing their way through the alphabet together.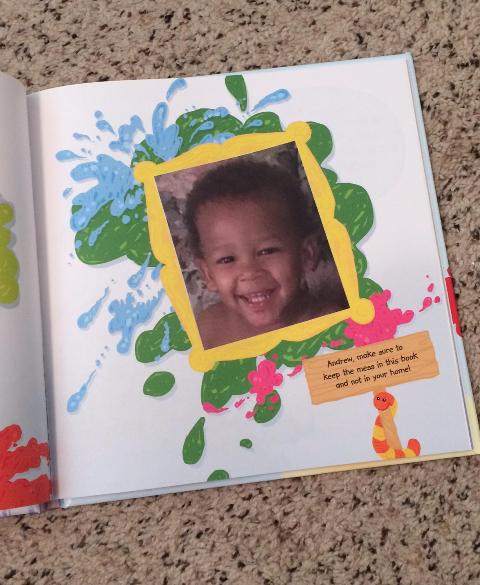 Just send your child's name and a photo through their website and you will receive a big, beautiful hardbound book that is personalized just for them. You can even add a personal note to your child in the front of the book. What a wonderful childhood keepsake gift idea!
I ordered
The Messy Alphabet Book
for my grandson Andrew, who is 2 1/2 years old. It will make a wonderful birthday gift and I'm going to love reading this to him. All kids love making messes, so a book about messy ABCs is going to hold their attention and get them learning without even knowing it. I can't wait to share this with Andrew!
Order The Messy Alphabet Book for your child at
Giveaway!
Enter
HERE
to win a Sesame Street Personalized Book Bundle, including:
Sesame Street: The Messy Alphabet Book, Sesame Street: Just One You!, Sesame Street: I Love You Just Like This!, Sesame Street: Let's Make a Friend, and an Elmo Plush!