Disclosure: I received product at no charge in exchange for my honest review.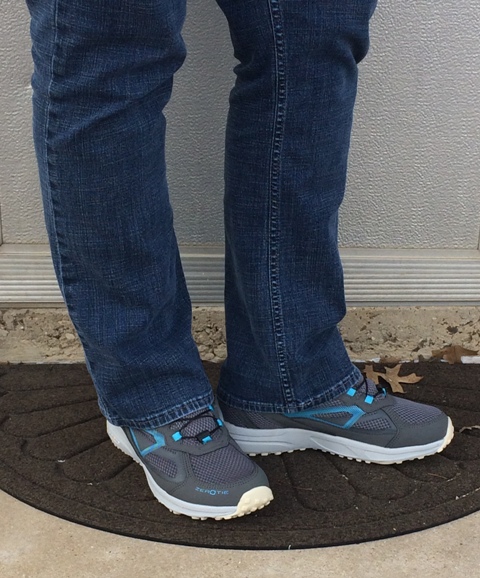 ZEROTIE is the world's first hands-free,
self-lacing shoe
for men, women and children. The hands-free lacing mechanism in the back of the heel allows you to easily slip the shoe on, roll your foot back to tighten lacing mechanism, and walk away without ever bending down or using your hands.
It's a game-changer for people who have difficulty tying their shoes, for kids who can't tie their shoes yet, and for busy moms and dads who always have their hands full. The
ZEROTIE
patented technology was founded on a simple idea - to give independence back to an aging Mother. When the founder's Mother was unable to bend over to tie her shoes, he went on a mission to develop a self-typing solution.
ZEROTIE shoes are super comfortable and stylish, and are available in lots of great color combinations. I couldn't believe how easy it was to get my shoes on while holding a toddler by one hand and a squirming baby in the other arm!
To put them on, just slip your feet into the shoes, then roll each shoe back to tighten the laces. To take them off, just step on the heel tab to release the laces and step out of them!
ZEROTIE
even features unbreakable laces with a lifetime guarantee.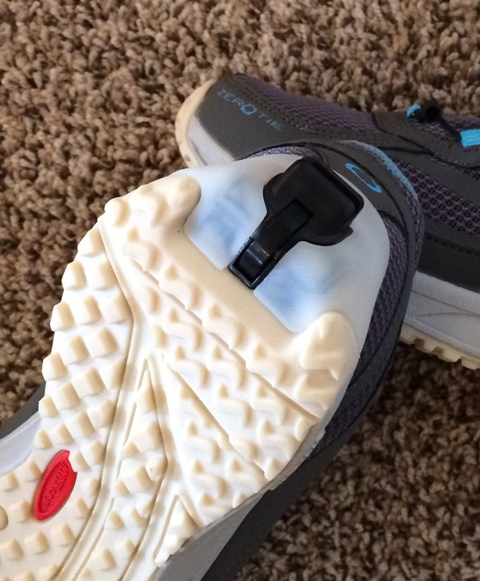 "This shoe presents a tremendous benefit to so many different types of consumers," states Evan Cagner, C.E.O. of Synclaire Brands. "It's really a quality of life product. Our technology works great for people who need to tighten and loosen their shoes constantly, and those who take their shoes on and off many times a day - health care professionals, frequent air travelers, triathletes, runners, home services workers, the elderly and disabled, and people with special needs."
ZEROTIE offers free shipping on all orders and easy returns with a 30 day guarantee that you'll love your new shoes. I definitely love mine! They are stylish, comfortable, and the hands-free feature makes them my go-to shoes for my busy day with two little ones.
Check out all the great styles
for men, women, and children at