Disclosure: I received product at no charge in exchange for my honest review.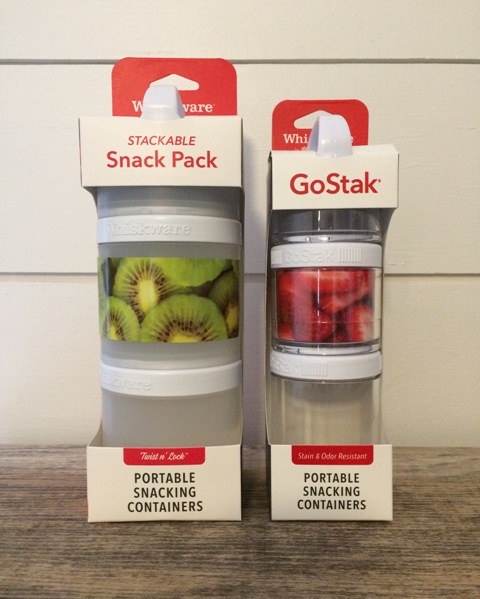 Whiskware
has reinvented snack containers and I'm so excited to share them with you. These snack containers feature three separate containers that all twist and lock together. Each of the three containers has its own lid so you can use one, two, or all three at once, plus one of the lids features a removable handle so it can be easily carried anywhere.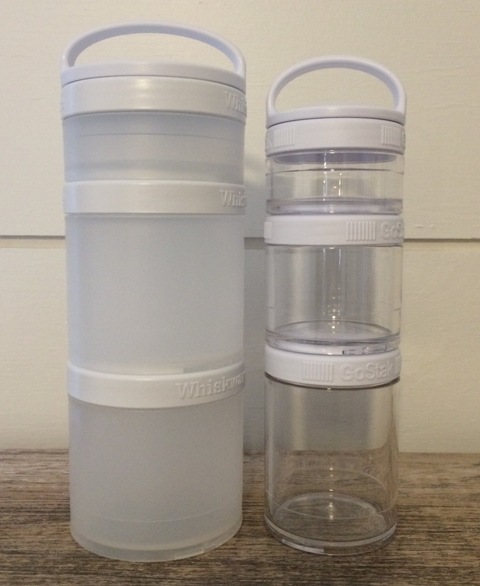 Whiskware offers two different sizes of
snack containers
- midsize containers and mini containers - and you can choose from white lids or teal lids. Each stack and snack container set costs just $9.99, making it the perfect stocking stuffer for kids and adults. You can even fill them with holiday goodies before gifting them.
Whiskware containers are fun to fill for the holidays and they can enjoy the fillings and re-use them all year long. Fill one for your office Christmas party with paper clips, binder clips, and a scratch-off lottery ticket. Fill one for your child's teacher with pencil erasers, hard candies, and a special note from your child.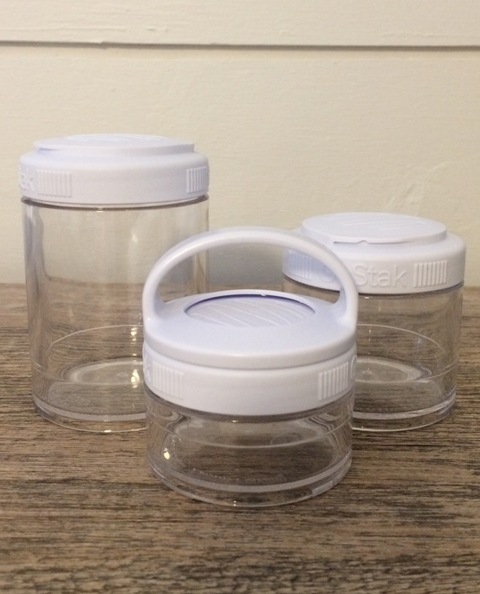 The midsize containers are really large enough to hold an entire lunch. I filled mine with raisins, sliced Roma tomatoes, and cheese sticks and crackers. I was surprised at how much they hold since they are compact in size. This stack of Whiskware containers fit easily into my purse for work and would fit in any diaper bag, briefcase, or backpack.
The Whiskware mini containers are a bit smaller but can still hold quite a bit of food, more than I could eat as a snack in one sitting. These containers are perfect for road trips, when snacking on the go can get expensive buying at pit stops. Give each kid their own "snack stack" filled with healthy fruits, veggies, grains, and proteins. Bonus - they are dishwasher safe!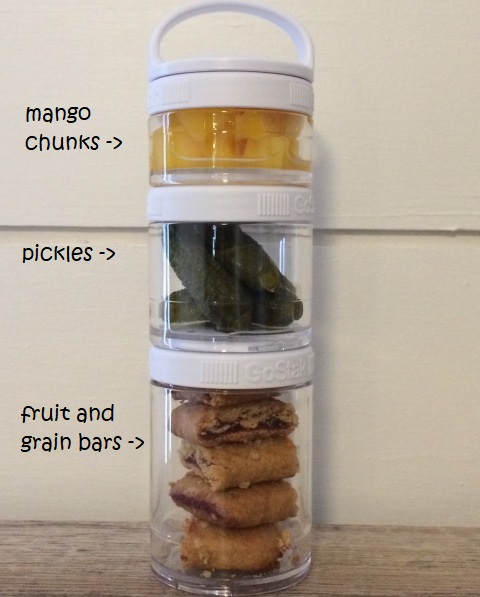 What else fits in a Whiskware snack container?
hard boiled egg (whole or sliced)
dry cereal
granola
trail mix
nuts and seeds
carrot sticks celery sticks
berries of all kinds
sliced apples, pears, or peaches
grapes and grape tomatoes
snack crackers
cookies
yogurt (yes, wet foods too)
What's your favorite portable snack?