Disclosure: I received product at no charge in exchange for my honest review. Post contains affiliate link.
Have you been looking for a new hobby? Do you want to develop a new skill that amazes everyone? You're going to love
The Complete Book of Fruit Carving: Decorate Your Table for Any Special Occasion by Rie Yamada
. This beautiful oversized book will teach you all the tips and techniques to create beautiful tablescapes!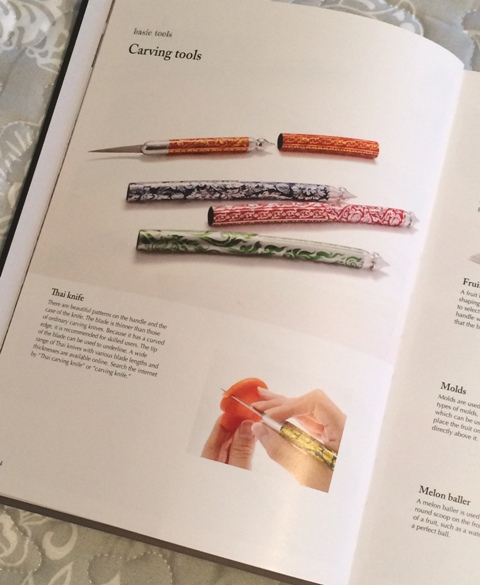 This full color book will teach you everything from the fundamentals to advanced skills. Fruit and vegetable carving originated in Thailand to adorn the table of the royal family. There are more than 60 amazing designs that cover all special occasions throughout the year, including New Year, Halloween, Christmas, birthdays, weddings, and many more.
Look at these eye-popping designs! I love this book so much and although I had never even thought about carving anything other than a pumpkin, I'm so intrigued to try my hand at some of these wonderful ideas. Even the book itself lends a touch of natural beauty to my collection of cookbooks in my kitchen.
The Complete Book of Fruit Carving
is a fantastic holiday gift idea for crafters and cooks! It's also the perfect gift for your favorite vegan friends. Imagine the centerpieces you could make for baby showers, wedding receptions, birthday parties, and holiday celebrations. These designs might even encourage your children to eat healthier foods.
A book is always a wonderful gift idea and I love to gift books that teach new people brand new skills. With practice, you could even start a new stream of income by carving fruits for catering services, or teach a continuing education class in a local venue to share this skill with others. Order a copy for yourself and one for a friend!