Disclosure: I received product at no charge in exchange for my honest review.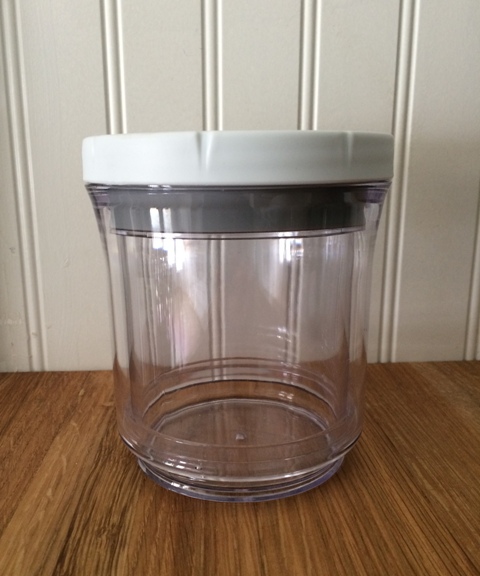 Food storage can be a tricky thing. I always have grand ideas about how organized my pantry is going to be and then it's such a hassle that I end up just shoving everything in the pantry and closing the door. I am so excited about
Botto: The Adjustable Container
and I know it's going to give me the opportunity to better organize my pantry cabinets. It shrinks to the exact size you need so you won't be wasting space in your kitchen.
This amazing
adjustable container
can store contents between 16 oz and 32 oz, which means I can fill it up with 32 oz of pretty much anything and as we use it up, I can simply press down on the top as we use up whatever is inside. No more changing from big containers to smaller containers! It features an air-tight lid and when you press down on the lid, you can actually hear the "swish" sound as the air is pressed out (and air won't seep back in). It helps keep your foods fresher for a longer period of time!
Constructed of US FDA-grade, food-safe, BPA-free, phthalate-free, and toxic-free materials, Botto won't leach any chemicals into your food stores, so it's safe for the whole family. My pantry isn't very big so I really appreciate the space-efficiency concept.The top of the lid is also designed so
Botto
containers can be stacked easily. It's perfect for foods like rice, beans, sugar, pasta, snack crackers, dog treats, and so much more! It's a fabulous concept and I highly recommend Botto!
Organize your pantry today with