Disclosure: I received product at no charge in exchange for my honest review.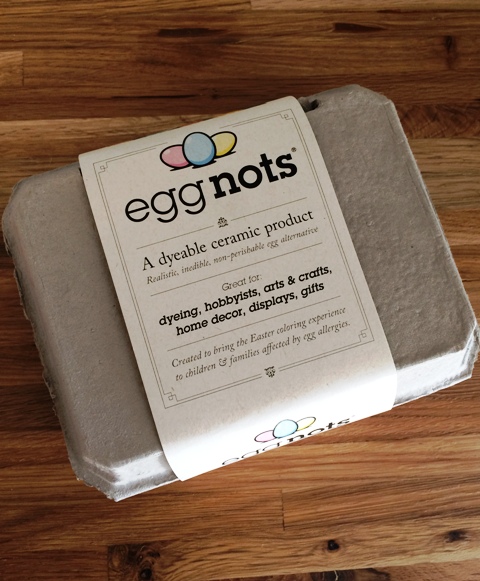 Eggnots Ceramic Eggs
are the perfect blank slate for holiday decorations and a wonderful family craft or group craft idea. You may have read my
Eggnots Easter post
, but beautiful eggs have been used for many years to decorate for other holidays. Eggnots were originally created for those who have egg allergies, but still want the joy of decorating eggs for holidays.
Order a dozen at least! Your Eggnots will come in a charming little egg crate that you can use as part of your decor, use for a "drying station" after decorating the eggs, or for annual storage of the eggs when the holiday is over. They look like a carton of real eggs, don't they?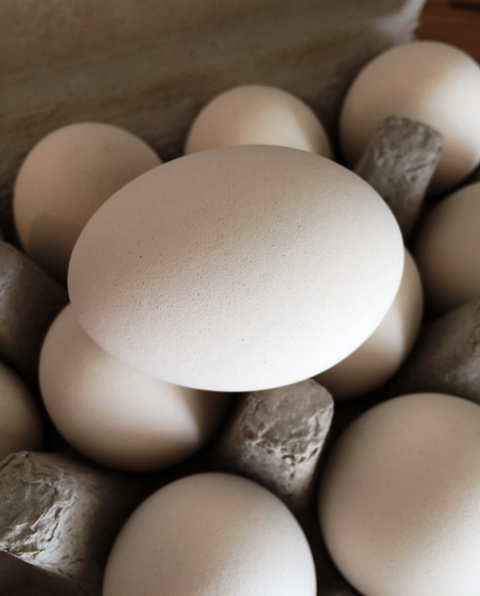 I picked up a couple dollars' worth of simple crafting supplies to make my Holiday
Eggnots
. Glitter glue is an eggs-cellent choice because you can get the sparkle of the glitter without finding glitter all over your house for the next six months. I also picked up some sequins and some jewels.
We decorated the Eggnots for the holidays over the weekend. With the blizzard conditions across Kansas, it was the perfect keep-busy indoor activity for our family. We sipped on hot chocolate and glued tiny sequins and jewels on Eggnots in all kinds of patterns and color combinations. It was so much fun!
As I looked around for some display ideas for these gorgeous holiday eggs, I happened to find an assortment of old glass candlestick holders in the back of my kitchen cabinet. It's the perfect solution to display several of them on our coffee table. You could also decorate them like winter characters, like polar bears, snowmen, and Santa!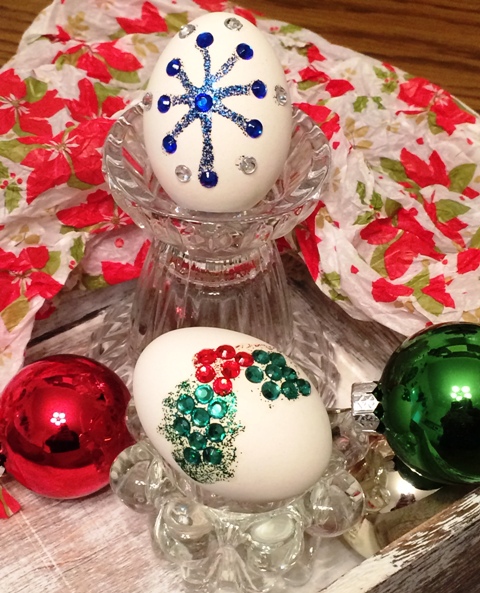 Holiday
Eggnots
are also perfectly shaped and sized for Christmas Tree ornaments! Just glue a looped string on one end of your decorated Eggnots and once they are dry, they are ready to hang on the tree. If you are decorating holiday Eggnots with very young children, be sure to supervise them closely so they don't drop the ceramic Eggnots or eat the glue.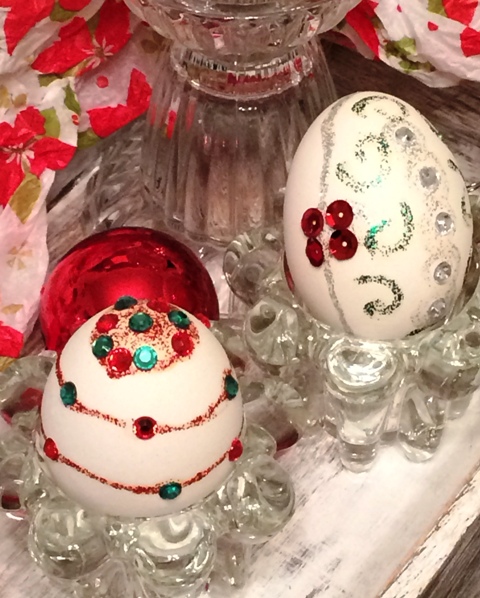 There are so many wonderful ways that Eggnots could be decorated for the holidays! You could dye them in holiday colors, use permanent markers in holiday colors, paint them with watercolors, or any combination of these ideas. I love my Holiday Eggnots and I'm excited that we started a new family tradition!
Order your Eggnots today at