Disclosure: I received product at no charge in exchange for my honest review.
My artificial Christmas tree, also known as my Charlie Brown tree, is pretty pathetic. It seems that every time we go to buy a new Christmas tree, we end up choosing a cheap one just because there are so many gifts to buy. I really hate the "tree trunk" on fake trees, so I'm overjoyed to have found the
Christmas Tree Hugger
!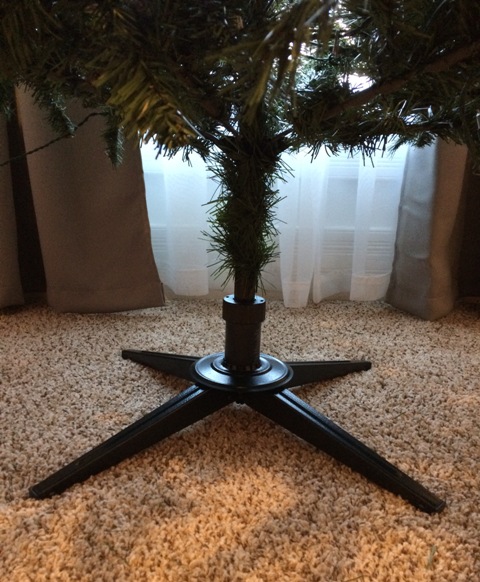 Nearly every artificial Christmas tree comes with a lovely metal pole, that sticks into lovely metal feet, and the most that's offered to cover it up is a couple of loose wires with tiny fake pine needles. Not exactly festive! Of course, a beautiful tree skirt can cover up the metal feet, but I could never find anything for covering up the metal tree "trunk" until the Christmas Tree Hugger.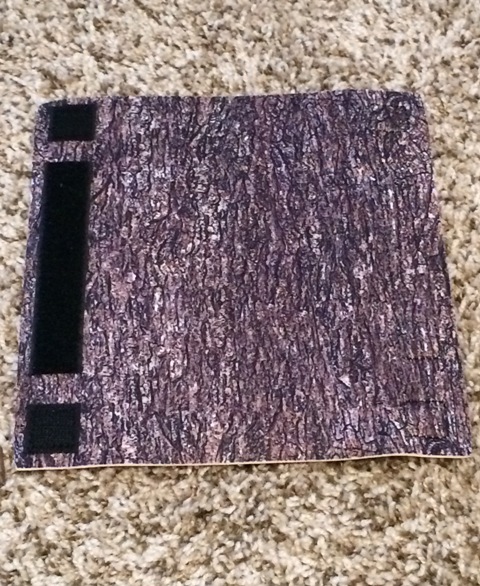 The
Christmas Tree Hugger
is a thick, flexible, printed, fabric, artificial tree trunk wrap, that closes around the trunk with velcro straps. There are two different Christmas Tree Huggers in the package, one with a brown bark tree trunk image and the other with a white birch bark tree trunk image. On the back of each Christmas Tree Hugger is a candy cane print, so you have three choices from one purchase!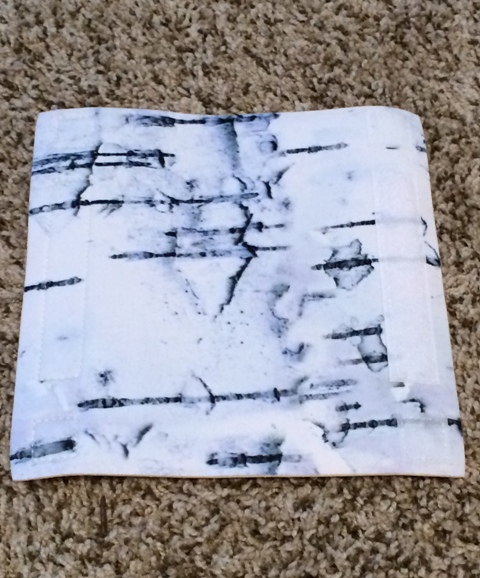 Since our Christmas tree has green pine needles, I chose the brown bark
Christmas Tree Hugger
this year. I think the white birch Christmas Tree Hugger would be beautiful on a white tree and the candy cane print would be amazing on a white or pink tree. Your Christmas Tree Hugger comes in a handy plastic case, that is easy open and easy close, so you can use it to store your Tree Hugger year after year.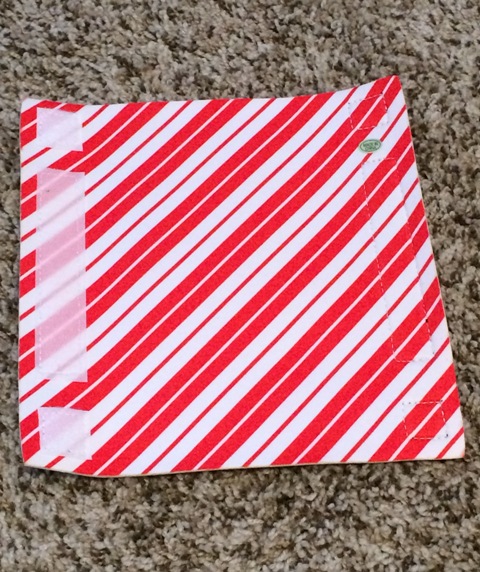 We just put up our Christmas tree a couple of days ago and I haven't even put the ornaments on it yet, but I could not wait to wrap the ugly metal tree trunk with the beautiful brown Christmas Tree Hugger. It really changes the look of the tree and makes it look more realistic. Since we had a blizzard yesterday, I draped some white fabric around the tree for a snowy base, until I can find my Christmas tree skirt in the attic. I LOVE my Christmas Tree Hugger!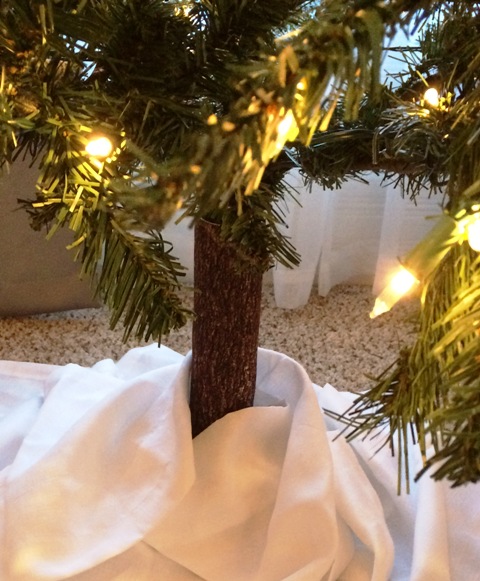 You can purchase the White Bark and Candy Cane Christmas Tree Hugger, the Brown Bark and Candy Cane Christmas Tree Hugger, or you can double up and get them both together! They are on sale right now, with FREE shipping for a limited time, so
GO NOW
and order yours!